Grandmaster Kun Yoo Park, Martial Arts Instructor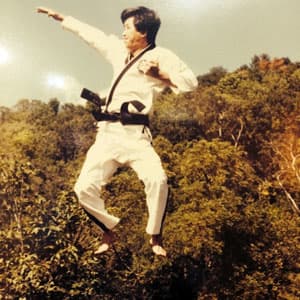 Grandmaster Kun Yoo Park
Originally from Korea, Grandmaster Kun Yoo Park first opened the Park Institute of Tae Kwon Do in 1976. Since then, the Park Institute has grown to be the largest martial arts school in Southeastern Minnesota and one of the leading schools in the nation.
Grandmaster Park is a 9th degree Kukkiwon certified black belt, which is the highest rank achievable by World Tae Kwon Do Federation standards. He has been teaching Tae Kwon Do for over 46 years and has instructed most of the black belts in the Rochester area.
Grandmaster Park's Highlights
•Past Event Director of the Pan American Tae Kwon Do Union (PATU).
•US Tae Kwon Do team delegate to the 1988 and 2000 Olympics
•Certified International Referee
•US Team Manager for the 1989 World TKD Championships in Seoul, Korea
•Has trained and taught numerous international and national athletes, including athletes who have become members of the US National Tae Kwon Do team.
•Director of the 1989 US National Jr. Olympics (Mayo Civic Center)
•Director of the 1993 US National Tae Kwon Do Championships (St. Paul)
•Awarded commendation from the Governor of Minnesota, 1990
Olympic Style Tae Kwon Do
The Park Institute uses the most updated techniques, regulations, and ranking system that meet the Olympic standard for Tae Kwon Do.
Tae Kwon Do is a new Olympic sport that is gaining popularity as the fastest growing martial art in the United States. First introduced as a demonstration sport in the 1988 Seoul Olympics, Tae Kwon Do became a regular medal sport during the 2000 Sydney Olympics.
The Park Institute is governed by the World Tae Kwon Do Federation, which is affiliated with the International Olympic Committee and the Olympic style of Tae Kwon Do.
"I see Tae Kwon Do as a way to change people's attitudes, life view, and life path. Whether it be a bad attitude about work, an underdeveloped self-esteem, or other things, I want to help change that attitude for everyday living. You don't have to have a certain personality or be in the best shape to do Tae Kwon Do. You just have to be willing to incorporate certain aspects of Tae Kwon Do in your life, such as, courtesy, integrity, perseverence, self-control, and an indomitable spirit. The Park Institute program stays with you every day and in many aspects of your life. I want to help people be the better person within themselves."
-Grandmaster Park