Self-Defense Classes In Rochester
Learn The Best Empty Hand And Weapons-Based Self-Defense Today!
Learn the best self-defense skills for any situation at the Park Institute of Tae Kwon Do. Our skilled instructors work with all experience levels to help you learn effective empty hand and weapons-based self-defense strategies in no time.
Master the tools you need to defend yourself at a moment's notice and take on a great workout at the same time, right here in Rochester!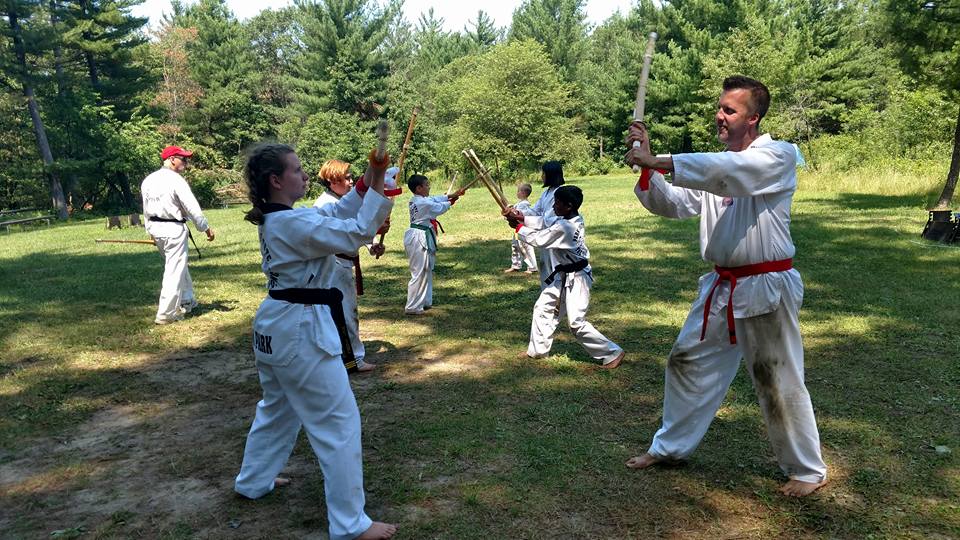 Train Against Bo Staffs And More In Our Self-Defense Classes
We aim to give you as much experience as possible in bothtraditional weapons self-defense and modern day defenses. That's why our classes span a wide range of disciplines and strategies.
Regardless of your age or experience level, you can quickly build:
Increased reaction time
Powerful counter-strikes
Efficient defensive strategies
Confidence in any situation
PLUS, You'll Melt Calories And Build Muscle In No Time With Our Self-Defense Training
Once you have established a baseline understanding of our self-defense strategies, we work hard to simulate situations from both the real world and competition. These heart-racing scenarios will test your reaction time and help you melt hundreds of calories in just one class.
Our team in Rochester will help you enjoy:
Increased cardiovascular health
Sustainable fat burn and weight loss
Boosted athleticism and agility
Improved balance and coordination
Stay Safe Today With Our Self-Defense Classes In Rochester!
Whether you're training for competition or the real world, our self-defense classes at the Park Institute of Tae Kwon Do has got you covered. We're dedicated to offering the most comprehensive martial arts training in Rochester, complete with weapons and empty hand defense strategies.
Just fill out the short form on your screen to learn more today!